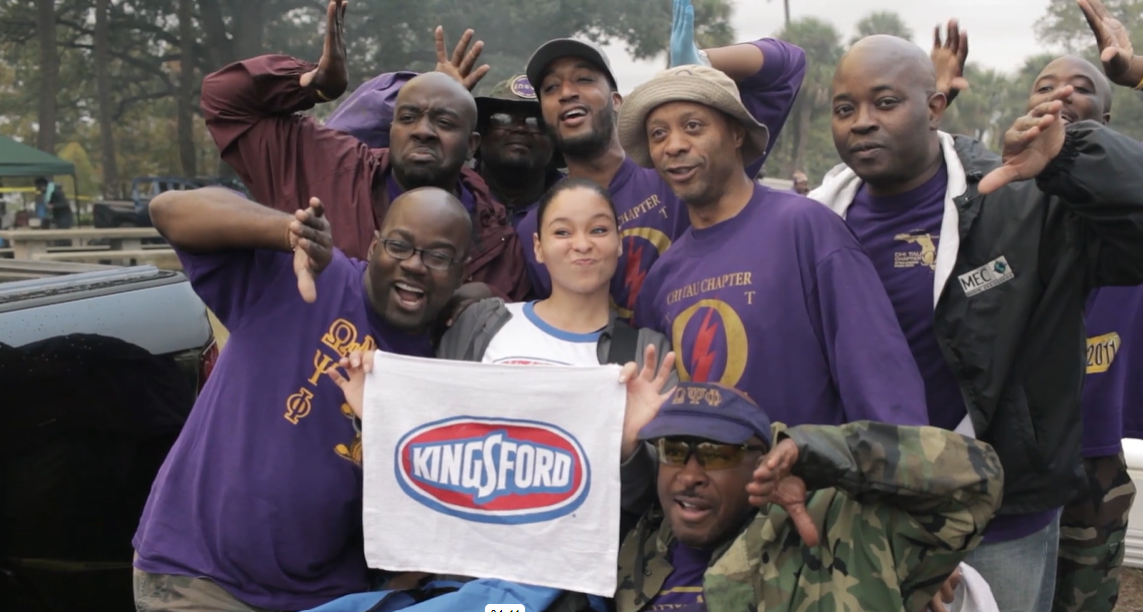 The Market Share Group created a unique game day program with two Historically Black College and Universities (HBCU) Classics. Partnerships were created with The Magic City Classic in Birmingham, AL and the Florida Classic in Orlando, FL and included retail activation at local Walmart stores.
The marketing program was designed to engage fans on game day and celebrate the role that Kingsford charcoal plays in making game day great! Grillers were celebrated by friends and family and designated by brand ambassadors as Kingsford Grill Masters!
Retail activation included pallet displays at Walmart stores and a text to enter sweepstakes for prizes including tickets and Walmart gift cards.